Salomon Free Ski TV
One of the best things about being a Salomon athlete is being invited on Salomon Free ski tv shoots. I wasn't sure where I would be going and when I got the call in Feb that I would be joining them on a Norway trip I was psyched.  I have skied here one day in 2011 but never really experienced what Norway has to offer.   This time though it is a trip of a life time.
We are here for two weeks and the first two days have been off the hook. Yesterday we toured way above a fjord and had a look around, more of a ski tour. A trip to check out the snow and take a look around. It is an endless sea of mountains, with beautiful lines cascading off all the peaks.  It had snowed here a few days ago but lots of wind had followed it so we were sussing out where the powder was hidden. We didn't "suss" too well because all we found was windslab and sustruggi. Nonetheless we skied a fun line and got  some decent footage.
The peeps on this trip are Chris Rubens, Andreas Franson and myself as athletes and Anthony Bonello, Jeff Thomas and Mattias frediksson as filmers/photgraphers. A pretty wicked group of boys to hang around with especially as the sun sets, photo by switchback entertainment. 
What has blown me away so far has been the incredible access to so many summits and lines. Everywhere we drive there are lines coming right down to the road.  Wild, alpine lines, couloirs, faces you name it. All are accessed via roads. Since the peaks are all around 1500m-1800m, 5000-6000ft, it is possible to do them all in a day. Incredible.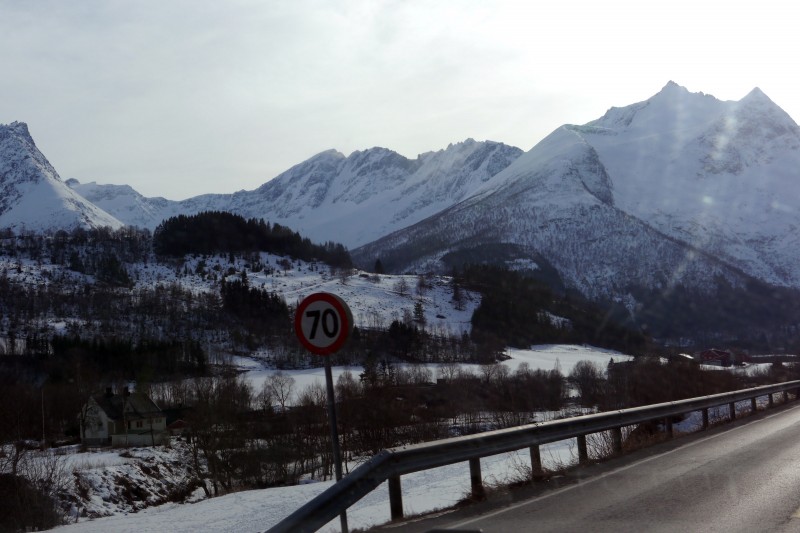 Today we figured we should check out this couloir that looked wild. Possibly never skied before and walled in by huge overhanging cliffs. 
This was a pretty "Cool"oir so we booted right up it.
 The snow was pretty firm but the ambience awesome.  The whole couloir was probably 400m/1400 to the cliffs. Up and up we booted, filming along the way.
With Jeff on the other side of the valley Andreas shredded it top to bottom. Leg burner…
While Chris and I took our time getting filmed on the way down.
Two days and so far Norway has blown my mind, I can only imagine where the sailboat will take us tomorrow…
in