Morning mission
ssed with Las Lenas. There is so much inbounds that is wild and then so much just out of bounds. I am almost certain that I have never seen a hill  that parallels this one in terms of accessibility to tonnes of wild lines, without much if any hiking, and then if you are willing to hike there are some great mountains with many lines within a few hours of the boundary.
Today I went early so that I could spend some quality ski time with Tracey and  the kids. I had to show Tracey how amazing all these mountains are, and we had a few good runs and then went and picked up the kids. Charley is really linking up the turns and Aiden is starting to get the "pizza wedge". Great on hill spring skiing.
But early in the morning I skinned up the inbounds and then headed up to Cerro Entre Rios a 3800 m/12470ft peak. This mountain has some great lines off it, and I chose the most obvious line directly off the summit, called E Dream. Still nice and creamy throughout its 2000 ft of steep relief.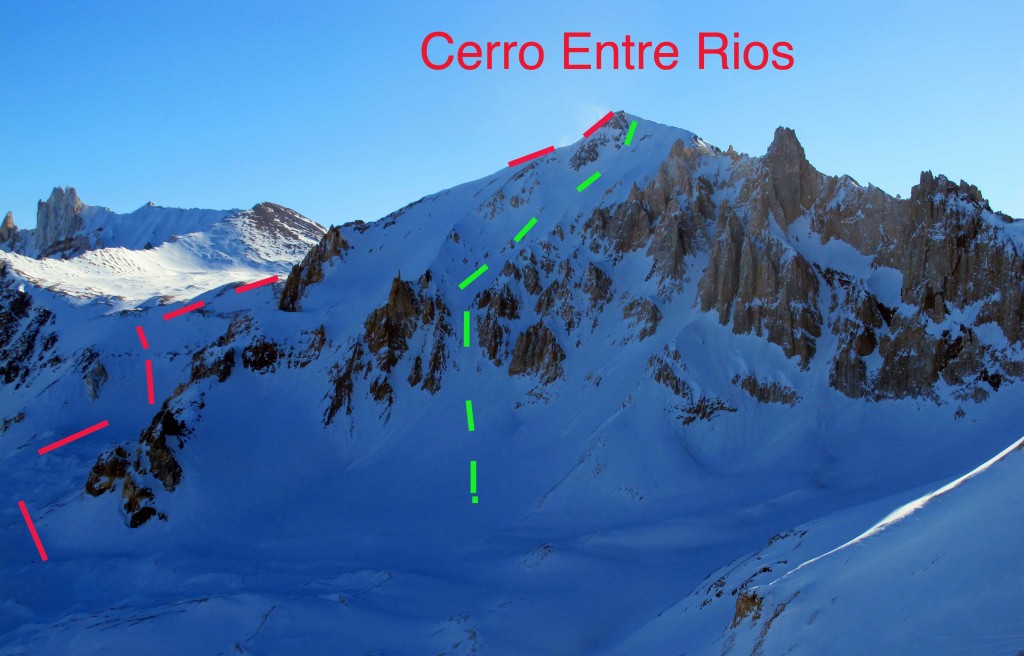 The sun has still not deteriorated this aspect and I plan on heading back tomorrow with Jesse. I am dreaming of giving Jesse a line unlike any she has ever skied, it looked so dramatic today and was very shaded that I cannot say no to it. I bet she will be blown away by it.
in